I all,
I have a big problem for my championships.
When i go to the com_joomleague&controller=match&view in the backend, there is nothing matches.
Sorry for my english, so look the .png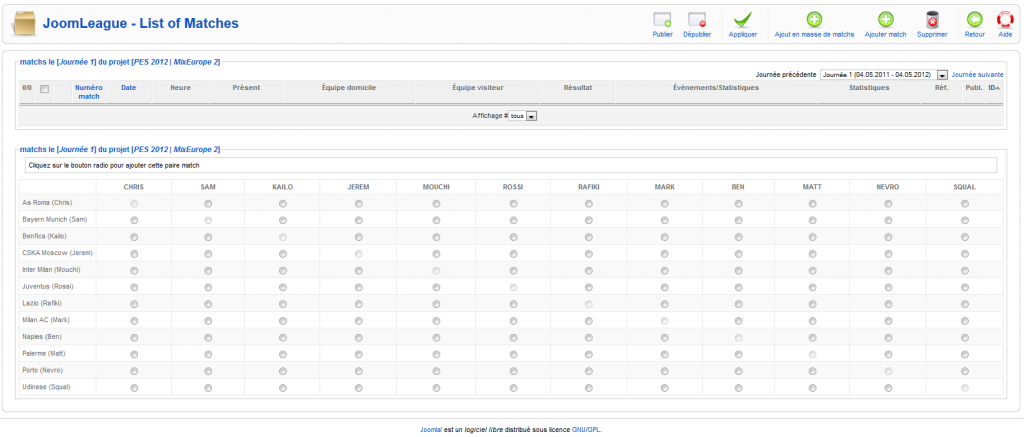 The league worked correctly, and just like that, there is no display for post the scores of matches.
Please help me because it's the end of our seasons and we have 90 membres in waiting.
I have already check "jl_update_15_db_tables.php" but nothing.
I have already check 'optimizz" and "repair" but nothing.
Thanks a lot
Merci aux français qui répondront aussi