Hi guys,
I'm experiencing a strange problem that I cannot get my head around, I have automatically populated my rounds using the feature within Joomleague and as far as I was concerned everything looked great....... it looked great on the frontend.
Frontend Fixtures
Backend Rounds
But when it came to adding results to the rounds I having the following issue, I have created and assigned all teams to the correct project (you can see this by looking at the league table) but for some reason not all teams are showing up within the backend of the matchdays section, have I missed something?
Backend Fixtures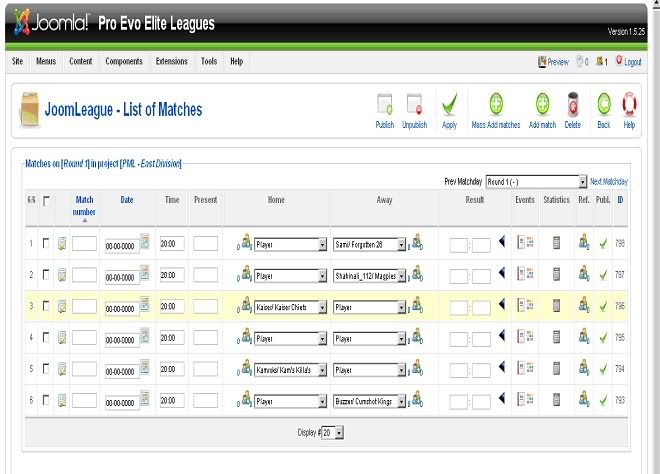 Frontend Table
Thanks
Your help is very much appreciated.
TheWelshOne